​
7 Chakra Wands:
Perfect for Binding,
Energy Casting and Channelling.
With your own magical chants,
It shall guides you into a beautiful spiritual run
Rose Quartz Crystal Wand:
The Pyramid of the Healing Wand is for 'storing' energy. Charge your Crystal Healing Wand before use. (Under Full Moon Shine or Crystal Amethyst Cave or Cluster.)
Each Crystals Represent Each Chakra Points.
Crown:
Quartz Crystal Brings Clarity & Opening Your Conscious For Connection.
Third Eye:
Amethyst Crystal Brings Power Within Your Mind and Allow you to 'Glow' With Certainty.
Throat:
Sodalite Crystals assist communication and allow you to speak your mind.
Heart:
Green Adventurine Crystal helps with healing and teaches your heart to forgive.
Solar:
Citrine Crystal brings confidence and vitality from within.
Sacral:
Red Agate wants you to be honest with yourself and helps with self expression.
Root:
Hematite Crystal needs you to be balance and truthful with your judgement and brings value to yourself.
Quartz Crystal Point:
Healing and For the use of Channelling Energy.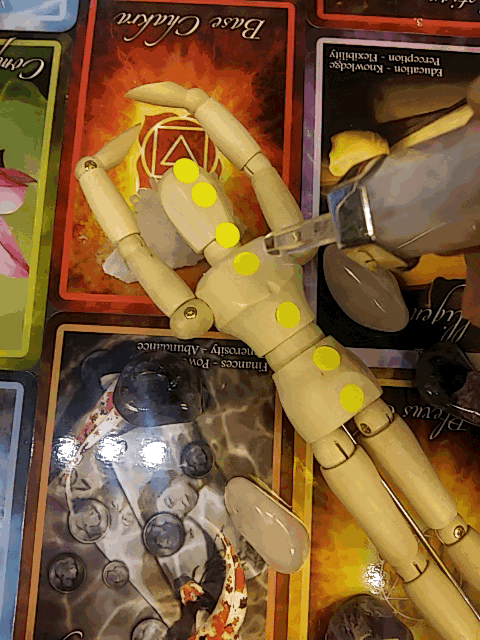 Cleanse your own thoughts first.
Imagine 'golden' lights cast a full shield from your head to toe.

Lie down or if you are doing it for others, lie himself/herself down.

If you have a singing bowl, go around the person first, casting a shield of protection.

Have 4 quartz crystal protecting the person at the side of the 'bed' or around him/her, or you can place one directly beneath him/her, if they are lying on top of a bed with bed legs.

Say a prayer for protection before you begin.
From first chakra to the seven chakra, go around the point, 'channelling' energy from the crystal point, circling in 'infinity knot' symbol. (You can go around in circles as well.)
The no. of times you go around each chakra, can varies. (I use the person numerology no. to decide and the 'purpose' of his/her visit. Eg: Break up, emotionally wounded or stress from work etc.)
After you finished each point, (do not do half way and go elsewhere. Always complete each charka point.) You can place 7 different chakra crystals to heal each of the point ('locking' the transferred energy.)

Let yourself, or your seeker rest for 20 mins (etc.) with the crystals on them. (Go around them with singing bowl, closing the circle, to complete your healing session.)
Remove all your crystals from your/their chakra point and let them 'rest' inside sea salt water.

Let yourself or your seeker rest (10mins etc.) before asking them to sit up.

Always Eat something, drink and fill your thirst, and make merry. ( both healer and seeker)

After which, charge your used Crystal healing wand on top of wood, Amethyst Crystals, Soil, Sand, moonshine etc, and 'cover' them with black or dark cloths.